conference program
Upskilling is no more an option…
Inspirational design to elevate your thinking
Sustainability, redefining luxury today in China?
Here are the 2 major topics of the 2021 program
through the Guest of Honor, brands testimonies, debates, the Guest Company, the LUXE PACK in green Awards, exclusive preview and experiences… A 2-day rich program and food for thought for all of you!

Loading
How packaging innovation will be redefined driven by new consumer shifts, social impact and ethical commitments?
Trends
The health crisis accelerated the desire for lifestyle change. Within this context, a new dynamic is being invented, illustrated by packaging innovations enriched with meaning, committed and sustainable, but also creating sensory & emotional experiences.
Discover our decoding of these innovation levers, bringing about new creative dimensions for the Asian market.
Speakers
- Stylist - PECLERS Shanghai
July 07, 2021

Round table
Herborist SPA, new brand conference : layers on the earth, between beauty & nature
Innovation
Herborist draws inspiration from seasons, looks for different layers of green from earth, and explores the relationship between nature and skin beauty. "Clear waters and green mountains are as good as mountains of gold and silver. "We walk into nature, and constantly pursue the harmony between human and nature, create a new era of "green" symbols and experience, and redefine the new way "green" beauty of environmental protection for consumers.
E-commerce packaging: between premiumization, Gen.Z seduction and collectors…
Moderated by Yuwan HU, COO, Daxue consulting,
With Yuhang CHEN, Executive vice General Manager of e-commerce, CHOW TAI FOOK
Yunchao MA, Director of the eastern market, ALIBABA Group
Olivia LI, Business Development Manager, ESSENTIA Beauty China
Jiancheng YANG,Technical marketing manager, EM Microelectronic
With selected LUXE PACK & MAKE UP IN exhibitors
LUXE PACK Shanghai Guest of Honor
Design
Jamy YANG, Designer, Founder YANG Design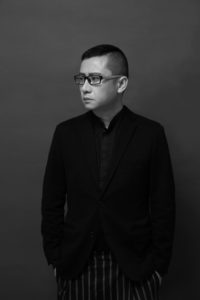 Exclusively at LUXE PACK Shanghai
Jamy YANG is the founder and design director of YANG DESIGN and YANG HOUSE, considered as the "Most Influential Chinese Industrial Designer" by Forbes.
With a combination of German logic thinking and Chinese humanistic spirit, Jamy has formed his own design philosophy and become partner with renowned global brands such as Boeing, Audi, Hermes, Bosch, Hennessy, NATUZZI, Huawei… etc.
Winner of hundreds of design awards all over the world, he is committed to prove that Design can change the society.
Do not miss his keynote on April 7th at 2.40pm on "Kindly Design"
July 07, 2021

Round table
How to anticipate consumers' shifts and stronger regulations towards sustainability in the Chinese luxury market?
Sustainability
Round table moderated by Sabine ICHIKAWA, Ph.D, Researcher, Educator, Consultant,  in the Creative/ Luxury Industries in Europe and Asia
2020 revealed to be a positive year for luxury brands in the Chinese market, however they may face new challenges in the coming years. A growing awareness for sustainability among consumers, and stricter rules imposed by the government require to accelerate action plans. This roundtable gathering industry experts will address the link between consumption and production, and the crucial role of the packaging industry in findings solutions for and with luxury brands.
July 07, 2021

Round table
LUXE PACK in green Awards Ceremony
Sustainability
Perfect combination of design creativity and technological innovation
Design, Innovation
Through its continuous innovation and the double-wheel driving of design and technology, Yanghe has highly unified its internal quality, external image and brand marketing, and has been continuously upgrading its unique product power.
Speakers
- Deputy general manager of Product Center of Jiangsu Yanghe Distillery Co., Ltd. - YANGHE
LUXE PACK Shanghai 2021 & Centdegres Agency present SEED 2 in 1
Partners panel moderated by Matthieu ROCHETTE-SCHNEIDER, General Manager, centdegres China
Putting together an immersive experience using technology to initiate the new edge of packaging with a focus on green and sustainable solutions.
Join us to seed tomorrow's packaging and enlighten the path to new possibilities.
July 08, 2021

Round table
The use of senses stimulations on innovative packaging & formulas
Innovation
Round table moderated by Yang ZHENG, weChat platform Deputy Editor, QINGYAN
This panel will help brands having a global vision on how packaging and formulas are contributing to the consumer's experience and use of their senses, thanks to new functionalities, new technologies, new gestures…. all features that take packaging and formulas to a new level, still providing luxury to the product and brand, and answering today's consumers' expectations.