Events
Enhance your visiting experience!
Enjoy the events designed to offer you the most valuable & relative substance for project inspiration and development.
2021 will be no exception…Animations and dedicated spaces will be unveiled in a few days dealing with design, sustainability, innovations…and many more. Stay tuned!

Today, more than ever, sustainability is at the heart of consumers' expectations and luxury brands challenges all over the world. LUXE PACK in green has become a premier event showcasing sustainable development to meet the needs of an entire profession.
Every year, the LUXE PACK in green jury selects the best sustainable packaging solutions and responsible initiatives of exhibitors. 
You will discover the 2021 winners by attending the LUXE PACK in green Awards Ceremony on April 7th, 2021 at 4.20pm, in the conference room.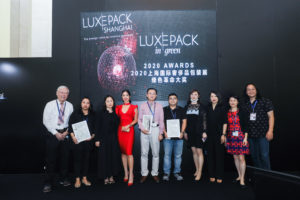 Our 2021 highly esteemed LUXE PACK in green jury:
Celine CEN, Development and Sourcing Office Manager, CHANEL CHINA
Anna KIM, Brand Activation Manager, CAMUS YUANLIU
Sabine ICHIKAWA, PhD, Researcher, Developer of Programs in Luxury and creative industries in Europe & Asia – ESSCA
Lucy WANG, Senior Engineer, GODIVA
Deon WANG, Research Fellow, Packaging Development, P&G
Guangli ZHAO, Brand Director GONG RUN XIANG
Take a look  at all the past winners worldwide : Hall of Fame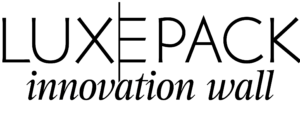 How do you locate new packaging solutions and innovative systems to package your products?
Come and discover the Innovation Wall, offering you an overall view of the latest packaging solutions of every size, shape and material, addressing many sectors such as cosmetics, fine food, wines & spirits, fashion, jewelry, tobacco….
Do not leave the show without viewing this impressive display of inspiration in a nutshell!

Discover the latest trends and innovative materials. Experience them here!
In 2021, neuni will set up an exhibition dealing with materials recycling. More information in the next days…
Inspiration exhibition in the Dôme Hall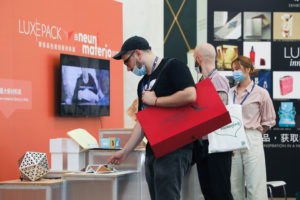 What experience LUXE PACK Shanghai and centdegres agency will offer you in 2021? 
Every year, LUXE PACK Shanghai is partnering with centdegres design agency to provide a unique experience marrying Chinese culture and innovative packaging design…
The 2021 offer and dedicated space will be unveiled in a few days….Stay tuned!
I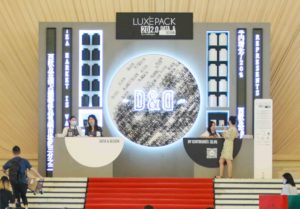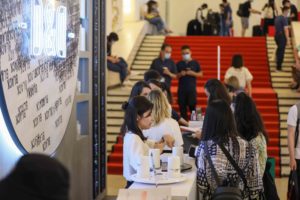 EXCLUSIVELY at LUXEPACK!
Mr. Geping MAO, one of the most famous makeup artists in China was the Guest of Honour!
He shared with the audience on "GRACE AND FLAVOR OF THE EAST" thus giving food for thought to oriental beauty brands as well as western ones.
His inspiring booth was showcasing his brand-new range created for the Beijing Art museum.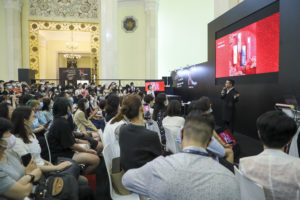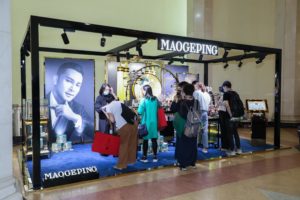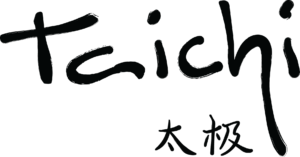 HERBORIST Premiere at LUXE PACK Shanghai 2020
The art of (im)balance: Herborist reinvents packaging codes with centdegrés

In constant search to revive and revisit its style and identity, Herborist has launched exclusively at LUXE PACK Shanghai 2020, a new collection: taichi. The brand has become a symbol of the renewal of Chinese codes and aesthetics, particularly through its creative packaging.