SEED绿籽2in1
Each year, LUXE PACK Shanghai is partnering with centdegrés to think and give life to an unique experience merging Chinese culture and innovative packaging design. LUXE PACK SHANGHAI 2021 & CENTDEGRÉS present the unique experience «SEED绿籽2in1».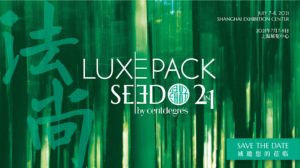 Packaging is facing to a new edge of design, committed to initiate a sustainable eco-friendly movement. «SEED绿籽2in1» reveals an immersive experience putting together innovation, technology and environmental-driven solutions, designed to be recycled, recyclable, reused and reusable.

Visitors are invited to plunge themselves in a real bamboo forest, in which they will discover a multi-sensorial experience, through sound, view, smell and feel. They will explore 3 nature-inspired places: underwater, land and mountain.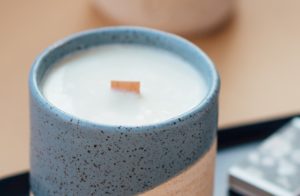 The experience strives to bring home to nature and nature to home through a multi-dimensional lifestyle product with a 2in1 function: a plant pot candle. A home-trendy candle, featuring 3 levels of green and 3 unique olfactive compositions, in which a secret inner case includes 3 seed-papers aimed to be planted in the candle glass once wax is consumed.
2021 Luxepack Shanghai unique experience is made possible by a collective intelligence of centdegrés, Biormioli Luigi, RC Packaging, Firmenich, Fedrigoni and Fenshang.
A collaborative teamwork of professional partners, who gather their expertise and talents to conceive and develop this unique immersive experience and a 2in1 gift for Luxepack 2021 show.
All the partners are waiting the visitors in the real forest booth: come and push the limits of eco-friendly to meet the design of tomorrow.